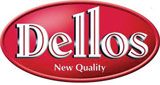 Aloe Vera Juice
A very healthy drink – excellent for rehydrating the body. Suitable for all age groups. Great for cafés and a very big seller in schools.
Six refreshing flavours:
Pineapple
Blueberry
Lychee
Pomegranate
Mango
Original
Available in:
500ml bottles: Cartons of 20
1.5 Litre bottles: Cartons of 12
There is a nice margin in these products too.