Focus Distribution is delighted to be able to offer their customers Heathers Organic Feijoas that are grown, harvested and packed in sunny Hawkes Bay. As well as being organic Heathers Feijoas contain no added sugar and are gluten and GMO free.
Steve Livingston, Focus Distribution Sales Manager said they recognised that there is growing demand for organic products so launching this range was a no brainer.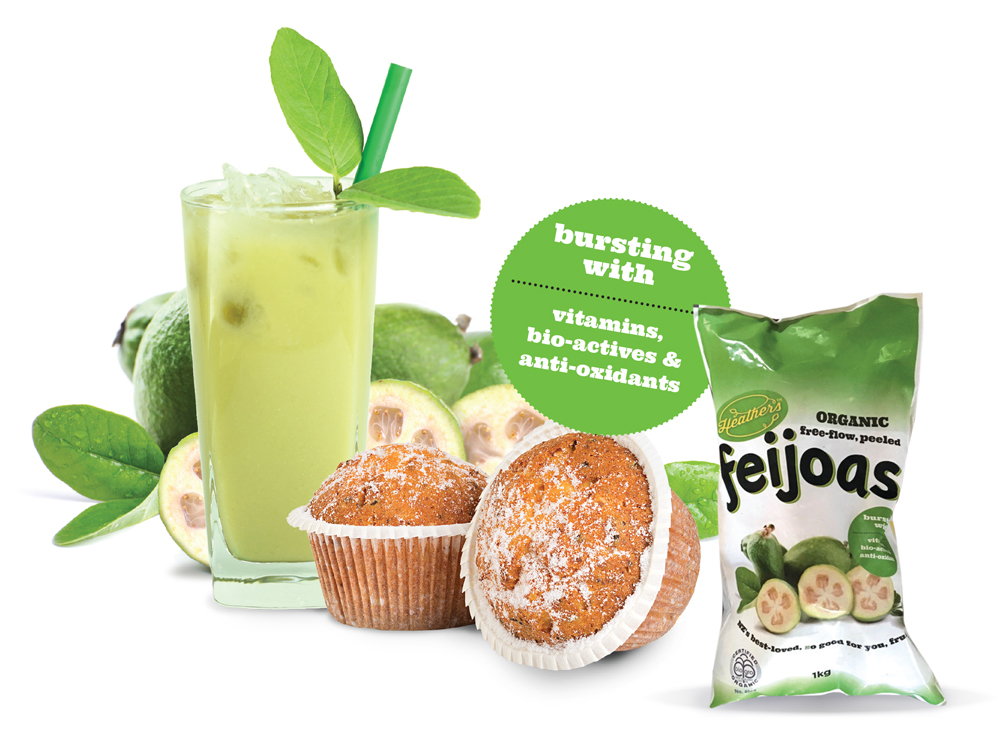 A 2018 OANZ Organic Market Report, released in June 2018, shows retail sales of organic products are growing twice as fast as conventional products, up 8.8% to $245 million. Independent research in the report shows that eight out of 10 Kiwi consumers are buying organic fresh, frozen or packaged food and beauty products at least fortnightly. Just under half (48%) say they purchase organic products because they are concerned for the environment and sustainability.
Focus Distribution are offering their customers the versatile 1kg free-flow bag of whole peeled and ready to use organic feijoas. Steve said the beauty of the frozen free flow bag is there is no waste, chefs simply grab what they need from the freezer as required and as they are available all year round menu planning is a breeze.
Feijoas are also incredible good for you and research has found that the Feijoa has an amazing amount of bioactives. These compounds are shown to have anti-microbial, anti-fungal, anti-cancer, anti-inflammatory, anti-oxidant and immunity stimulating activity. (Feijoa)Fruit, Mercedes C. Argüelles and Ronald Ross Watson)
The uses for Heathers Organic Feijoas are endless: they are perfect for juices, smoothies, yoghurt, toppings for muesli, fruit crumbles, muffins, Pavlovas, pies, jams, chutneys and ice cream and they can even be used to make delicious alcoholic beverages and cocktails.
Steve says with a bag or two of Heathers Organic Feijoas in the freezer, restaurants and cafes can get creative and offer something unique to the growing consumer base who want organic.
If that sounds like something your customers would want then get in touch with Focus Distribution on 0800 8636 287 to order.