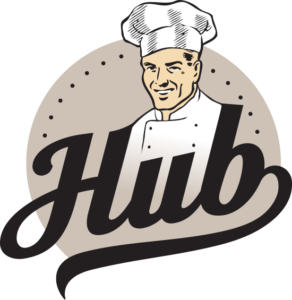 HUB VEGAN GOURMET PIES & CAFÉ ROLL
Our chef is a nightmare in the kitchen demanding that the Vegan Certified range of vegan pies and rolls be a taste sensation. If the vegetables aren't the sweetest and crispest available, he blows his top. If the herbs and spices aren't just so he goes ape. He ensures they do not contain any animal derived ingredients; no cross contamination occurs during production and they are GMO Free otherwise he hits the bloody roof. He's hell to work with – but you have to admit, he does make the most wicked vegan pies and rolls.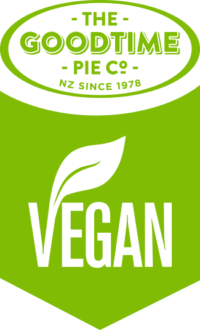 Satisfy increasing numbers of consumers who are exclusively vegan, vegetarian or wanting to eat less meat.
Recipes also suitable for consumers with dairy and egg allergies and vegetarians.
Contain no meat, fish, shellfish, poultry, eggs, dairy products, honey or gelatine.
Vegan Café Roll 150g
– A plant-based twist on a sausage roll, nicely seasoned and wrapped in a delicious flaky pastry.

VEGAN GOURMET PIES – 210g
Korma Vegetable
Kumara & Cashew
Spicy Mexican
Chana Masala
Pepper Mushroom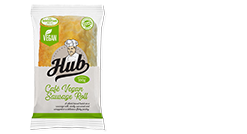 VEGAN GOURMET ROLL – 150g