A select range of Top Notch beef and chicken burger patties
Focus Distribution now distribute a select range of Top Notch beef and chicken burger patties and the always popular Chicken Kiev. Steve Livingstone, Focus Distribution Sales Manager says we are always on the lookout for top quality, convenient and tasty products to supply our customers and the range of Top Notch products certainly fit the bill.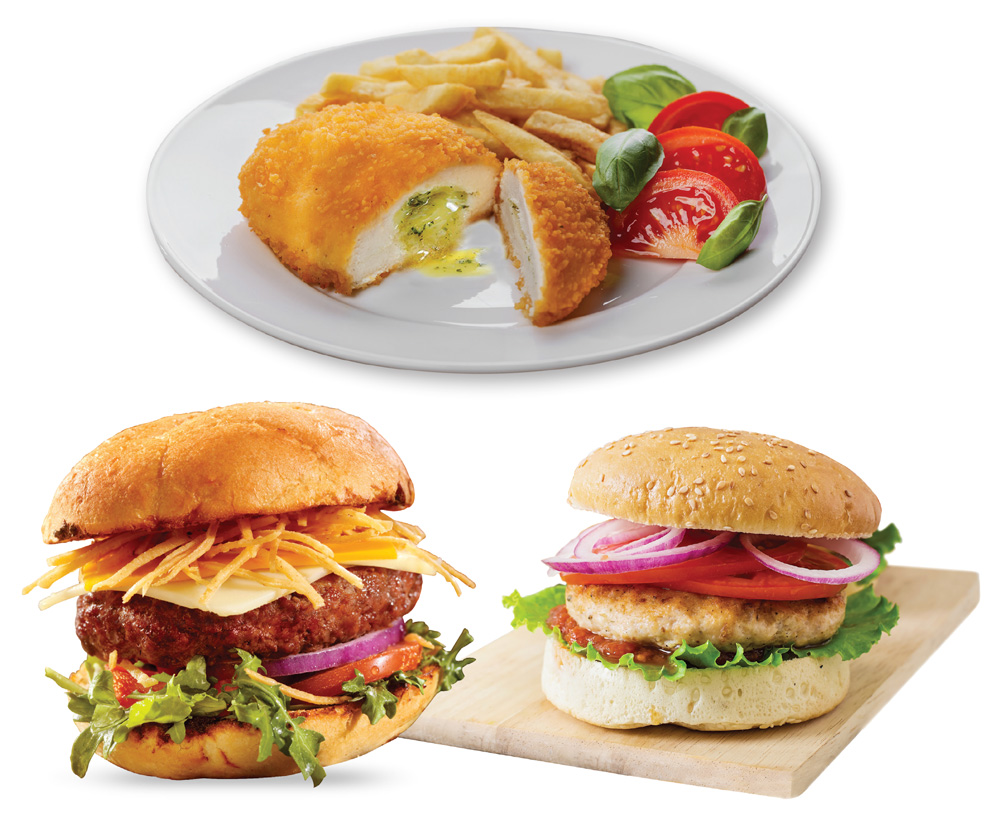 Focus Distribution are impressed that Top Notch products are made from the finest quality New Zealand meat, sourced from New Zealand farms, trusted globally for their on farm practices and livestock management. The meat is halal certified and gluten free which is a real plus.
Steve said that the Top Notch range they have available was selected because they enabled cafes and restaurants to create meals that are universally popular, such as burgers and meat with side dish combinations. They are also convenient to use as they come frozen in a free flow format and can be cooked on the BBQ, grill, oven or microwave.
Versatility is also a big advantage as chefs can use the patties as a base and add their own culinary touches to make the meal their own. Cafes will be particularly impressed with the Chicken Kiev, it looks delicious with its golden crumb and herby flecked butter centre and when served with a salad or vegetables it makes for an impressive meal.
The Top Notch range that Focus Distribution has available includes Beef Burger patties in 85gm and 100gm sizes, Angus Beef Burger patties in 85gm size, Chicken Burger patties in 60gm and 114gm sizes and Chicken Kiev in 120gm size.
Call Focus Distribution on 0800 8636 287 to order.